In theory, writing isn't an arduous task. Anyone can string together a few words and convey a message. In practice, knowing what makes or breaks a text is key to good penmanship.
Every small detail that goes into your content can be min-maxed. The words you choose to use have to bear a certain tone, based on the content you are producing. In addition to this, you have to prepare a thorough list of synonyms in case you become repetitive. These alternative terms might require changes in your otherwise watertight sentences.
Furthermore, your content has to adhere to your organization's vision, mission, and values. The writing style you employ cannot be willy-nilly – it must be in line with how the company wants the world to see it. Moreover, you have to be mindful of what you write about.
Not every topic will be suitable for the sacred binity of company-customers. Every good creator has to always keep at the back of their mind the notion that both their internal and external readers must approve of their content and relate to it.
Content in data
Now that we have established why there is much more than meets the eye on content creation & content marketing, let's peruse through some data.
As per a Hubspot research study that interviewed over 1,500 marketers, we now know that 82% of their respondents actively use content marketing, regardless of whether it is in the form of written, downloadable, or visual production media.
That being said, there is a clear-cut preference when it comes to deciding what content receives investment. When asked what is the primary form of content for their strategies, 65% responded video, 52% written content, and 42% infographics. Case studies (35%) and interviews (33%) are slowly trailing off; however, they become much more appealing if either of them is presented in video format.
This is no shocker, seeing as 87% of video marketers say that video has directly increased traffic, and 80% of them claim it has been the premier way to increase sales (Wyzowl, 2020). After all, we live in the digital era.
Additionally, it shouldn't come as a surprise that 62% of respondents measure the success of their content strategies based on their total sales. 54% measure performance based on web traffic, 48% according to social engagement, and 40% look at either lead generation or onsite engagement as their X factors.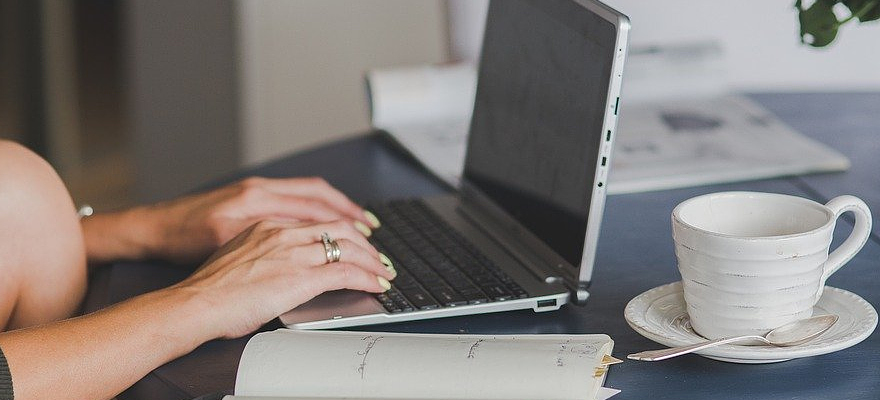 Blogs – can they keep up?
We know that video is quite the dominant player in the content world, with promotional videos and brand storytelling being the choice of production picked most often by marketers. However, blogs are also keeping up, but that begs the question: for how long?
From a 2020 Statista survey, we find out that 32% of their respondents constantly check their blog post analytics. Moreover, WordPress members dish out over 70 million new posts and around 77 million new comments every month.
Among those posts, companies get the most bang for their buck for articles that surpass the 3,000-word count. According to SEMrush, long-form articles receive 3 times more traffic, 4 times more shares, and 3.5 times more backlinks than their shorter counterparts. Even listicles (articles in a list format) fare better – they get 2 times more shares than short blog posts.
Coming back to our previous point about video being dominant – yes, video is the head honcho, however blogging still wins in many regards due to its ease of use. In a SEMrush study, 86% of the responding companies mentioned producing chiefly written blog content over any other format. This information is further backed up by another finding from the Content Marketing Institute. In 2020, it found that a staggering 89% of content marketers used blog posts in their content creation strategies.
With that said, one of the more fascinating discoveries from the same SEMrush study is the fact that only 51% of companies update their old content and republish it. This is surprising because many articles contain timeless information, which will still be relevant 10 years from now. Truthfully, it might not all be equally relevant, but a large part of that content often proves pertinent to newer inquiries. To us, it was a surprise seeing only 51% of organizations employing article revival.
One last bit of interesting trivia is that 83% of traffic to marketing blogs comes from desktops. In the age of smartphones – a $715 billion market in 2020, expected to reach $1351.8 billion in 2026, one would have expected this figure to be much lower for desktops. It would seem that the PC crowd is staying strong.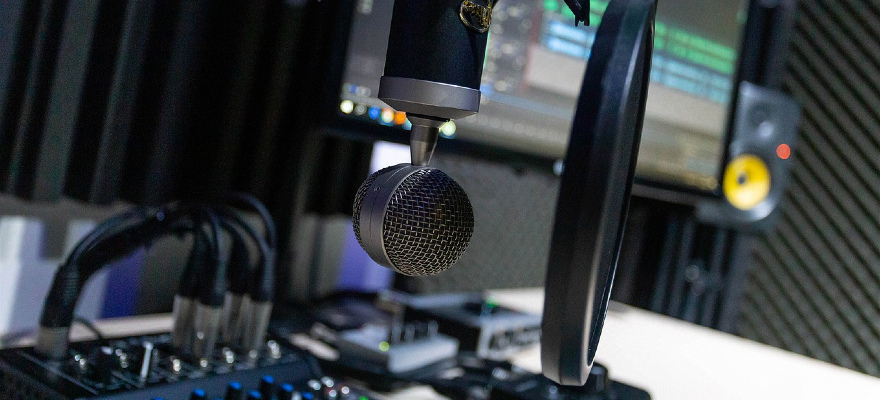 Podcasts – where are they now?
The podcast phenomenon came to prominence in 2005, after Apple released iTunes 4.9, adding formal support for podcasts, removing the cumbersome method employed until that point. Before that, one had to first download and then upload a podcast episode into a mobile device. Since then, podcasts enjoyed a major boom in the following years, since their sudden popularity helped propel audiobooks to greater heights and vice versa.
So, what do we know about this format at current? Well, as of April 2020, Podcast Insights has ascertained that there are over 30 million total podcast episodes in existence. In addition to this, Google's search algorithm is making greater strides in transcending from its solely text-based search to image, voice, and video capability.
In a more localized survey, Edison Research Media Inc. has revealed that in the United States, 75% of Americans aged 12 and above replied that they are well-acquainted with podcasts, with 45% of them listening to podcasts through a cell phone in their car. Also, overall monthly podcast listening has risen to 37%, reaching over 100 million people in the US alone. Out of the people interviewed in their study, 39% of men and 36% of women over the age of 12 are monthly listeners.
Final thoughts
Content marketing has been around for a very long time and each technological advancement, from hardware to software, only enables more ways for it to manifest itself.
Going global has become the norm for modern organizations. Clients want to experience the human side of business and demand genuine engagement, socialization, and interaction from the companies providing them with everyday goods and services.
Content marketing helps achieve this purpose. It provides an avenue for both sides to come together on an unprecedented level. Never in the history of humanity have we ever experienced such a degree of integration. As automation, machinery, and AI become more ubiquitous and advanced, we're curious to see what lies in store for us in the following years.